All air-conditioned bedrooms are designed for you to experience the most peaceful, comfortable rest so you may awaken full of energy to enjoy the day either at the tennis court, the 20 meter pool or just reading and relaxing at one of the many outdoor areas. Each bedroom has a safety deposit box, spacious wardrobe and ensuite bathroom with especially for Villa Palem created scented amenities.
Overseeing the entire property, this spacious bedroom at the top of the villa has a large wooden deck which is perfect for sipping sunset cocktails, spectacular stargazing, morning meditation and yoga. The name Damai means peace, reflecting the general state of being we hope to inspire.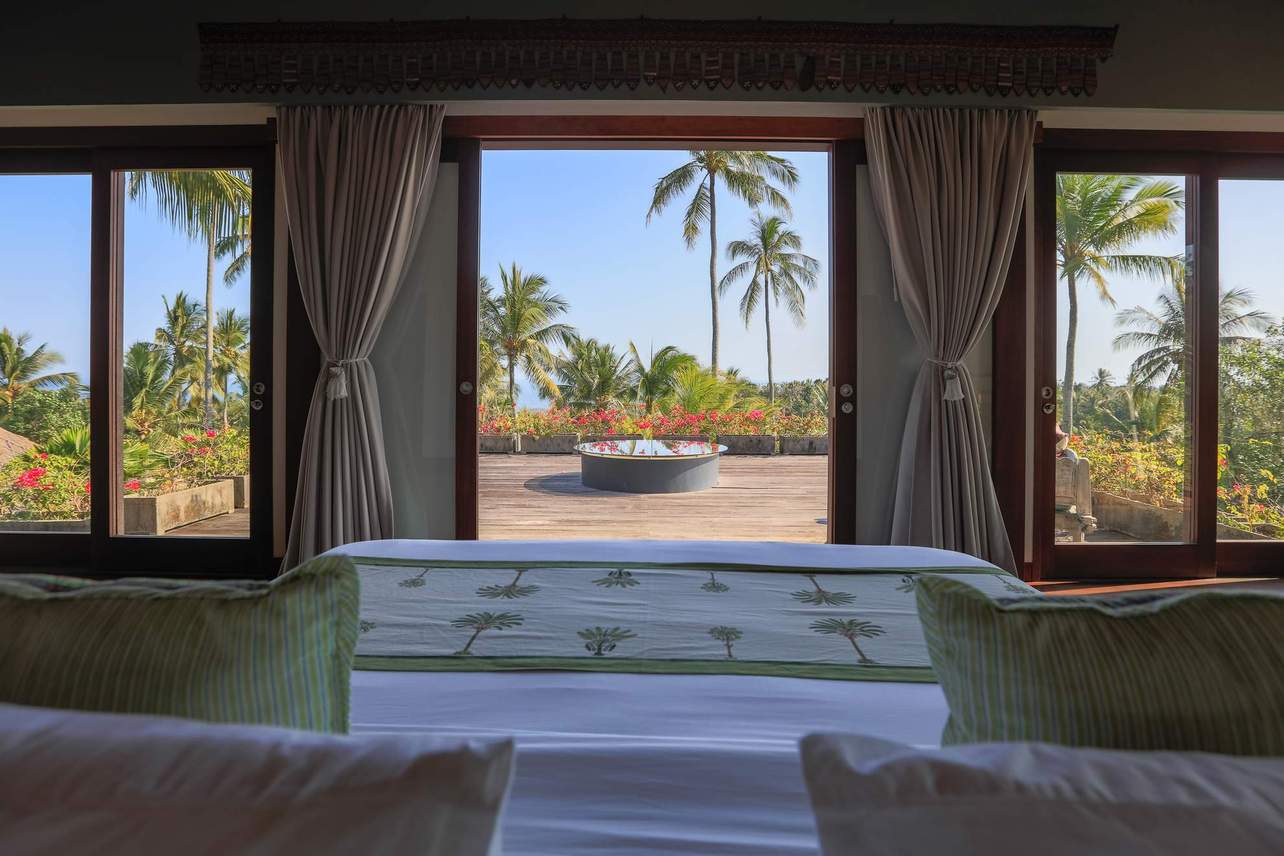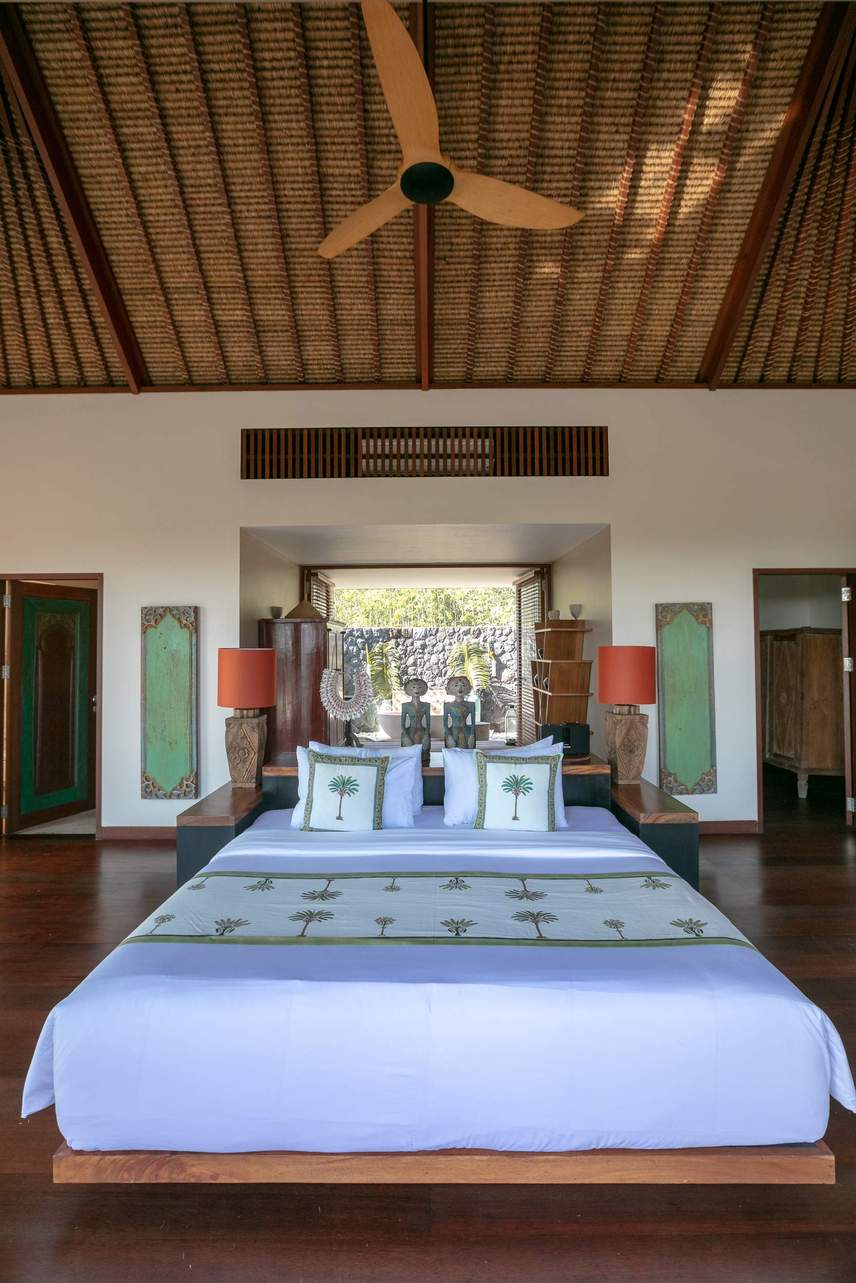 A child-like dream/mimpi created this playful designed kids' room for 3. The ensuite bathroom is adjusted to please and meet the requirements of the young ones in your group.
This elegant, garden view Oberoi room has a connecting door to Mimpi which makes these 2 bedrooms perfect for a family unit.
The River or Sungai room stands on its own and offers complete privacy. It has a lovely terrace turned away from the main building, overlooking the surrounding field of palm trees and a small river stream.
The Shanti Spa room is created for the pure indulgence of Bali's best spa treatments. Allow us to raise your sense of well-being with one of the best massage techniques the island is world famous for.
Please note that if requested the spa room can easily be converted into an additional 5th bedroom. Massages can still be enjoyed in the privacy of your room or the poolside pavilion.